With Nettl Academy Scholarship
A financial support grant and development programme for gifted entrepreneurs, creatives and sales superstars. It's easy to apply!
Have you always dreamt of running your own business? Been made redundant from a sales or design role? Working part time on the Job Support Scheme? Got an eye for creative or an interest in tech?
Nettl Academy Scholarship could be for you.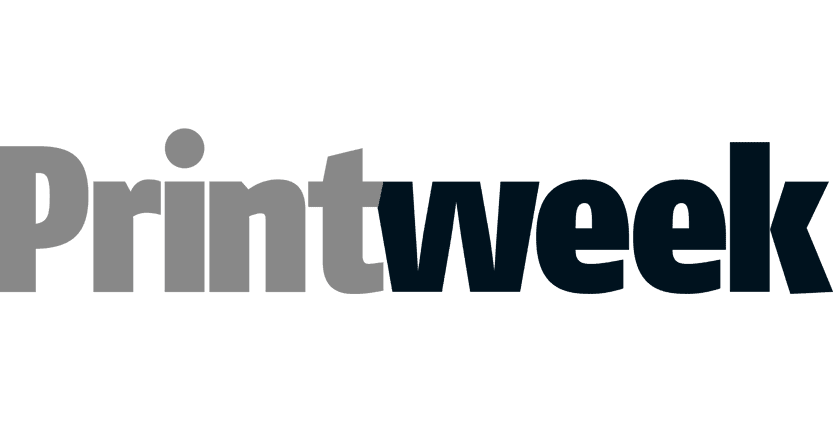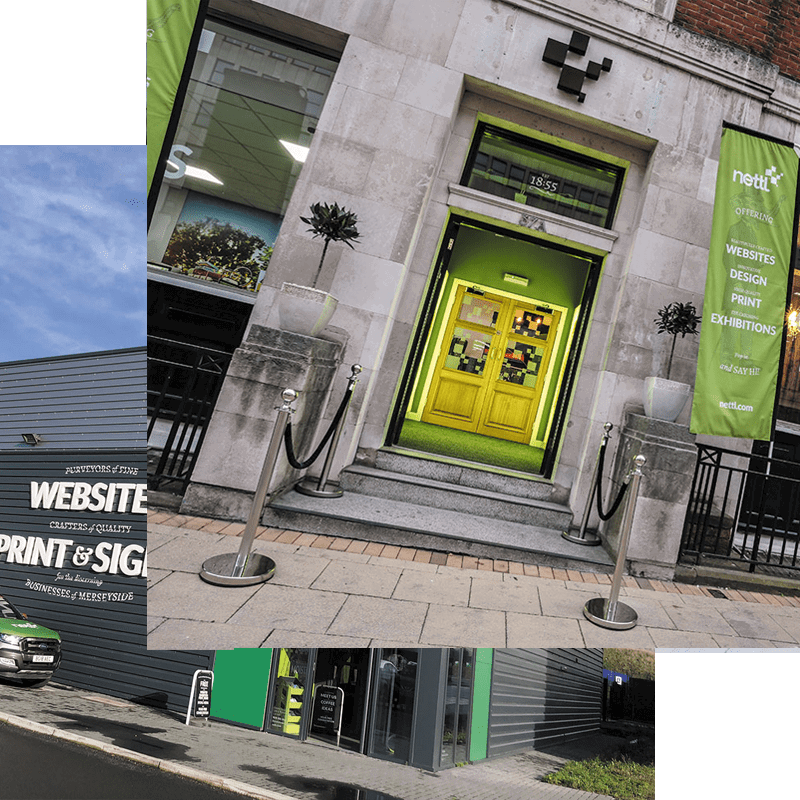 We're the largest network of web, sign and print studios in the UK. There are over 230 Nettl locations in America, Australia, Belgium, England, France, Ireland, New Zealand, The Netherlands, Scotland and Wales. We help businesses promote themselves. Whether that's online with a website or offline with fancy print. We sell workwear, displays, exhibition kit, printed furniture and promo items. We build ecommerce sites and perform search engine optimisation. To bring customers to physical locations or online sites. We operate our own Nettl stores and run production hubs and installation teams.
Ok, so what's a Nettl partner?
We also licence the Nettl system, brand and supply chain to graphics businesses. Our training and clever software helps them do more. To be more productive. And our marketing helps them keep in touch with clients and win new ones. We only partner with one business in each area, so Nettl is pretty exclusive. Partners are usually graphic designers, printers, sign businesses, marketing agencies or web designers. We help them fill the gaps in what they can do for clients.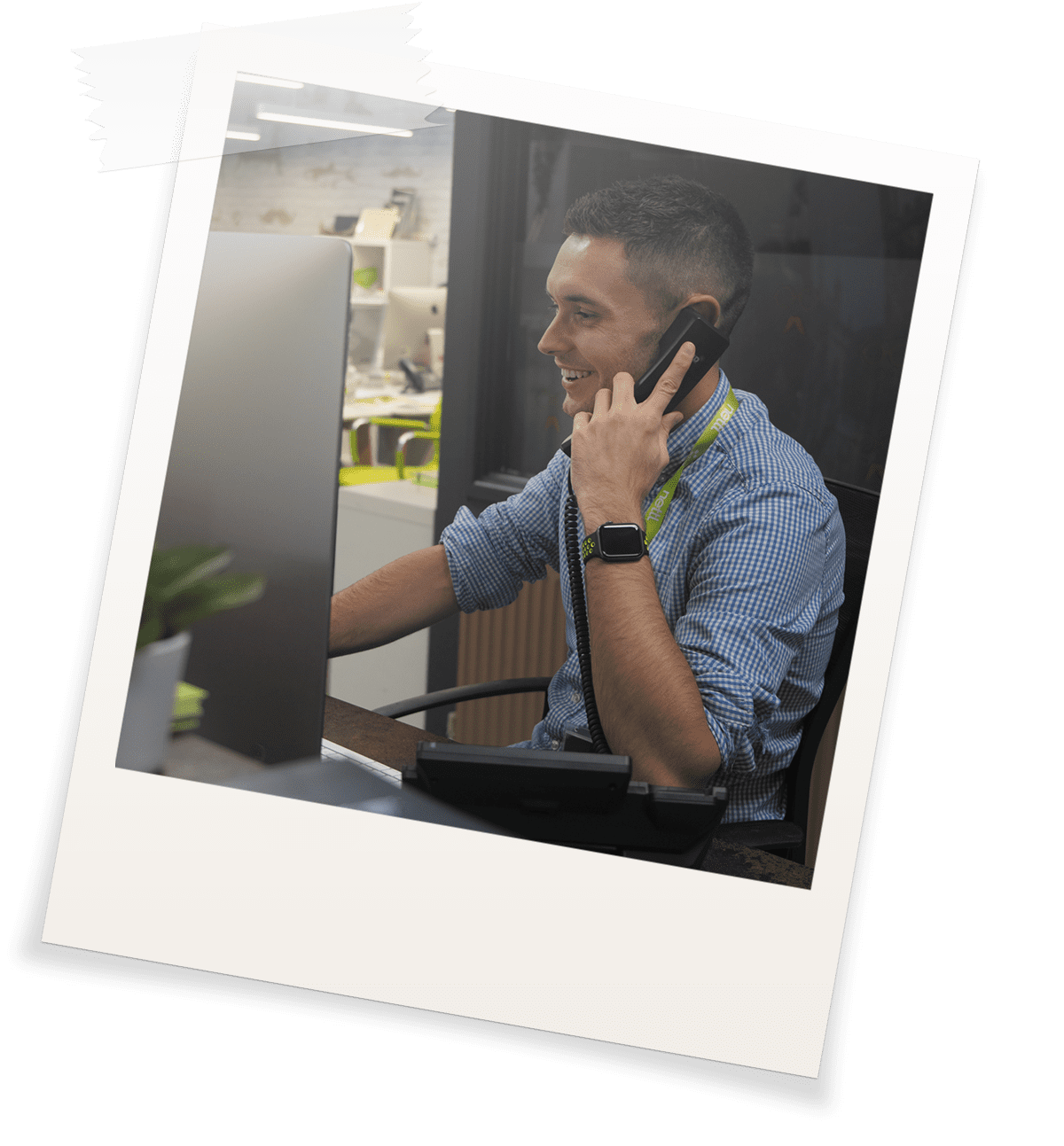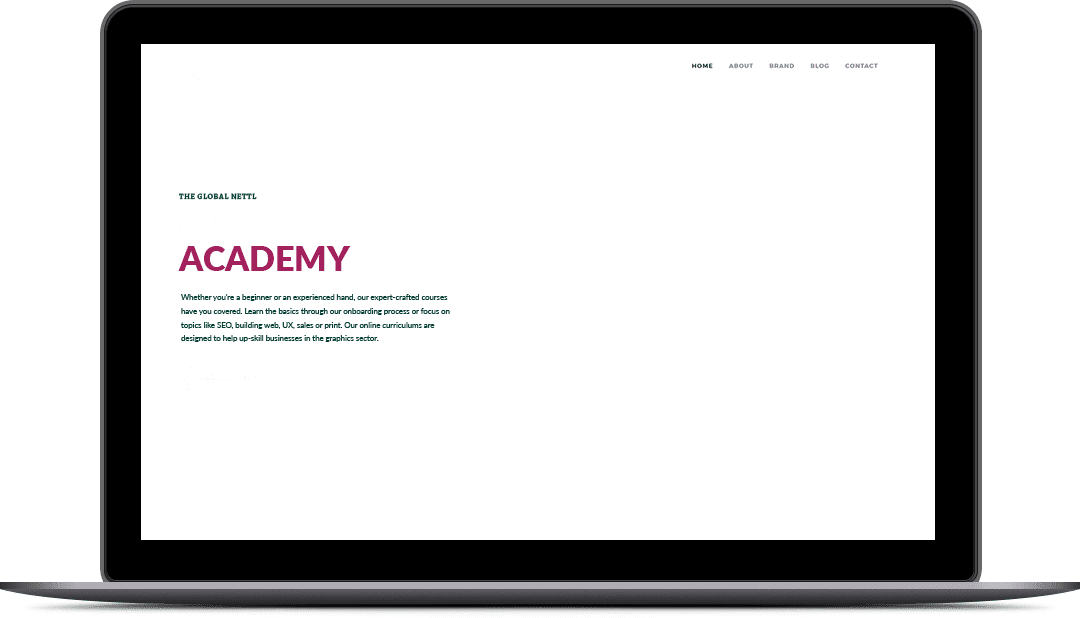 AND WHAT'S THIS NETTL ACADEMY?
It's our online training and development facility. Where people upskill and learn new things. We teach people how to sell. We teach folk how to build websites and ecommerce systems. They learn how to properly design for production and manage client relationships.
Courses cover multiple disciplines from graphics, sales and marketing. All delivered online, with a mixture of live sessions and recorded content. We've delivered over 50,000 training sessions.
what's Nettl Academy Scholarship then?
This is a new initiative to help individuals who've been affected by the pandemic. If you've been made redundant or are working part time on the Job Support scheme, we'll help you get back on your feet again. If your application is successful, your Nettl subscription fees and all training courses will be paid for six months.
Nettl Academy Scholarship is open to anyone who meets these criteria:
• Be at least 18 years old (there is no upper age limit).
• Legally resident in Belgium, England, France, Ireland, Scotland, The Netherlands or Wales (with permission to work).
• Can speak English, French or Dutch (so that you can follow our training courses).
• Has graphic design or sales skills (it helps if you are able to use Photoshop and InDesign).
• Has been made redundant or is on the Job Support Scheme.
• Is self-motivated and has a desire to learn new skills (lazy Susans need not apply).
• Gets on with people and likes meeting new folk (you'll need to be brave and start new relationships).
• You have your own Mac, an internet connection (and if you've not got them you'll need to get licenced copies of InDesign and Photoshop – all other software is included).
• You must like the colour green and zebras (because you're going to see a lot of them).
There's a short application form to complete. Once you've filled this in, we'll let you know within 48 hours whether your application has been successful.
WHAT IF I HAVE MORE QUESTIONS?
Where can I see the course syllabus?
All current English language courses are available in the "Online course" menu above. Some courses are also available in Dutch and French.
Do I need to do every course?
Yes. You need to complete each course during your first three months. At the end of each module is a test, to make sure you have the right understanding. To graduate from Nettl Academy, you must have passed all modules. You can resit tests until you pass. 
Where is the Nettl Academy?
Although we do have physical locations, all Nettl Academy courses are held online. You'll just need access to the internet.
How much do I have to pay?
All licence fees are covered by a grant from Grafenia plc, during your first six months. Once you graduate from Nettl Academy, we hope you choose to become a Nettl partner. At that point, you would be listed in the Nettl.com studio directory and be granted an exclusive territory. A Nettl subscription starts at £69 per week, however by graduating there is no commitment to become a Nettl partner. 
How do I host websites?
All our websites are hosted on Amazon's AWS cloud. We'll teach you how to create development sites in minutes. You can create as many development sites as you like, free of charge. When a site is ready to go live you'll charge the client and pay a small deployment royalty. You charge clients for hosting each month and pay us a wholesale rate. All sites must be hosted through our system.
Do I need to have a limited company or be VAT registered?
No. During your scholarship, we can take care of invoicing, accounting and VAT returns for you. We'll just send you the difference between what you buy and what you sell. If you are already VAT registered, that's fine too. 
Will I be taxed on my profits?
Yes, your income will be taxed depending on the rules of the country you live in. You'll need to register with your government and complete a tax return. 
What happens after the first 6 months has ended?
That's up to you. There's no commitment to continue. With your new skills, you'll be more employable and maybe the economy will have improved by then. However, we'd like you to grow your business with Nettl. We'd like to grant you an exclusive territory, so you can be our exclusive partner in your area. We'll talk to you about your options when you graduate.
Can I become a Nettl partner earlier than 6 months?
Sure. As soon as you graduate, you can upgrade to become a Nettl partner. That gets you listed on Nettl.com and you'll get our best pricing tier for print, hosting and signs. You'll also get access to our full marketing library. 
There's already a Nettl in my town, can I still qualify?
We only grant one Nettl partnership per area, so if there's already a Nettl nearby we can't offer you a scholarship. However, from time to time areas are released. So if we can't accommodate you right now, we'll add you to a waiting list and let you know as soon as a space is available.
How many scholarships are available?
Only 100 scholarships are available in each country at any one time. Apply now to improve your chances of acceptance.
What happens to my data after 6 months if I leave?
If you decide not to become a Nettl, we'll transfer websites and client relationships to another Nettl location, so that we can provide continuity for clients.
What if I get a job during my scholarship?
Well done! You can leave the Nettl Academy at any time. Just give us one week's notice so that we can smoothly transition any clients you've been looking after.
Can I use Nettl marketing?
Yes. You can buy our brochures and mailers. Once you've graduated from Nettl Academy you can take out a paid subscription and be included in our centralised marketing campaigns. 
Is my access to the Nettl system limited?
No, you get exactly the same access to the Nettl system as a Nettl partner. That's unrestricted use of every standard module and access to all the client management tools that we use in our own Nettl stores.
Will you find clients for me?
We'll teach you best practice on finding and keeping hold of clients. You'll want to make the most of your network and use all the tools in our marketing box to sell websites, printing, displays, workwear, booking systems, search engine optimisation and signage.
Can you design for me?
If you're a seasoned salesperson, but your design skills are a bit shaky, we can pair you with a design team. You can share margin with the design team. 
Do I need to have a shop or office?
No, you can work from home. In fact, we recommend you keep your costs low when you're starting up. Build your client base from your bedroom. Only take on overheads when you've decided this is the life you want.
Can me and my friend start a business together?
If you've both been made redundant, then we'd consider it. 
Will I be on my own?
Working for yourself is empowering and exciting. Although starting your own business can be daunting and day-to-day challenges are difficult to face alone. As a Nettl scholar, you'll join a large network of people like you. Just because you're working alone doesn't mean you have to face business alone. We have a very active online community and frequent group hang-outs (virtual for now!)
How do I pay for stuff, do I get credit terms?
We'll invoice on your behalf and pay you the difference between what you bought and sold. That means you don't have to worry about working capital or managing your cash flow.
What about buying printing and signs?
You buy at 'wholesale price' and sell to clients at retail price. The difference is your profit margin. As part of the Nettl scholarship, all products you sell will be sourced from Nettl.