For independent graphics businesses
EXPERT-MADE


ONLINE TRAINING



Whether you're a beginner or an experienced hand, our expert-crafted courses have you covered. Learn the basics through our onboarding process or focus on topics like SEO, building web, UX, sales or print. Our online curriculums are designed to help up-skill businesses in the graphics sector.
Nettl Academy is your ongoing journey. Our core training sessions, integral to becoming Nettl certified, are the best starting point. But there's much more to help you find ways to grow. Your training will incorporate live online sessions, recorded videos and offline course work.
ONLINE TRAINING FOR THE GRAPHICS INDUSTRY
As specialists in helping graphics businesses promote and grow, we've developed training programmes that help upskill your teams and drive growth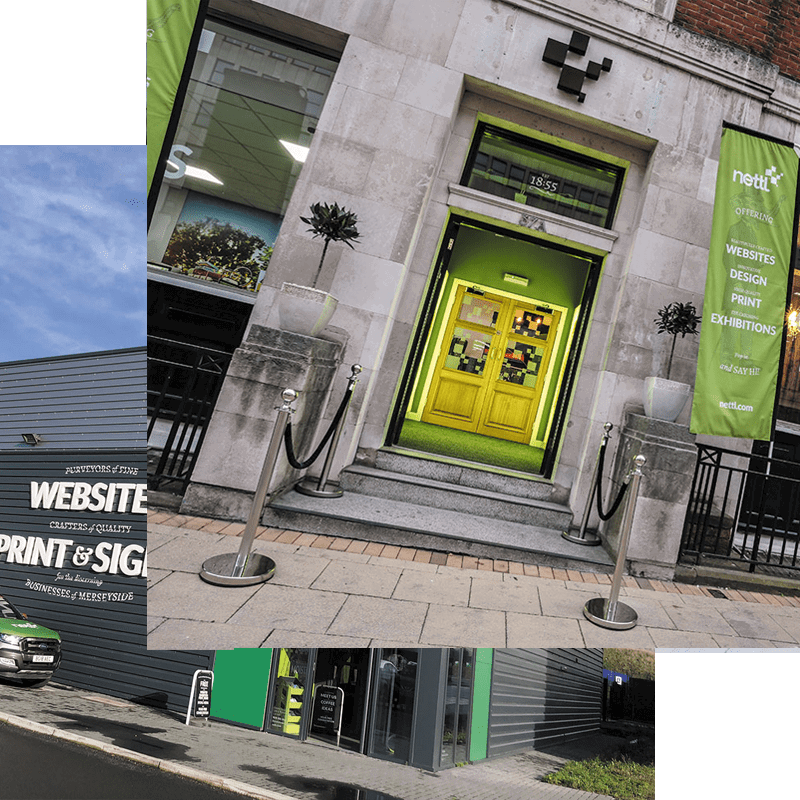 We understand that developing your team is an important element of business growth. We've geared our courses around delivering content in a structured manner that can then be applied within your studio. At all levels. Making sure you are able to utilise all of the Nettl tools at your disposal to help grow and future-proof your graphics business.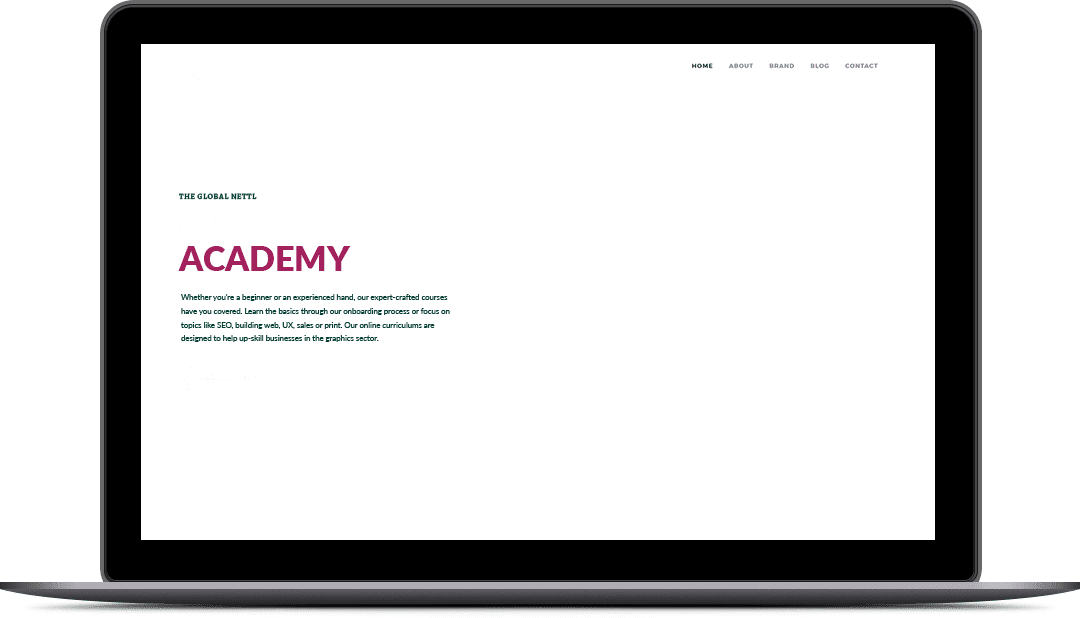 Nettl Academy course leaders are experts in their field. All have ran successful web, design and print studios.
With a background in graphic design and Adobe Creative Suite, Simon added building and designing websites to his skill set at the start of the respsonsive websites era. With hundreds of training courses under his belt he's well placed to introduce building sites using the Nettl Method.
As our Business Performance Manager, Orla works with our company-owned Nettl studios to streamline their operations, improve their marketing and develop their teams. Orla will share first-hand insight throughout the training she delivers, with previous experience as studio manager in Nettl of Dublin.
Daryl is an integral part of our partner performance team. Before joining our Academy, he ran Nettl of Swansea becoming an expert in digital marketing and the Nettl Method. Catch Daryl on our SEO and UX courses.
Rob was one of the first to run a Nettl studio although he'll be economical with the truth about how long ago that was. And now leads our global partner acquisition team. He helped develop many of the web sales methods we have in place today. Catch him on our Selling Web course.

As Nettl's Acting Chief Executive, Gavin has been involved in rolling out the Nettl network in 8 countries across the globe and has helped develop and hone the Nettl Method over the last 10 years. Like all of our coaches he has previously ran a Nettl web, print and design studio.
Chris is our Partner Performance Director. Deep down though, he's always yearned for his tweed jacket donned with leather arm patches. Chris will provide valuable insight across the Nettl Method curriculum on exactly how Nettl partners get the best out of it.
BE PART OF THE NETWORK
LEARN MORE!
Not already a Nettl partner? 
Join the global Nettl network, up-skill your team and grow your business.
Find out if your area exclusivity is available.